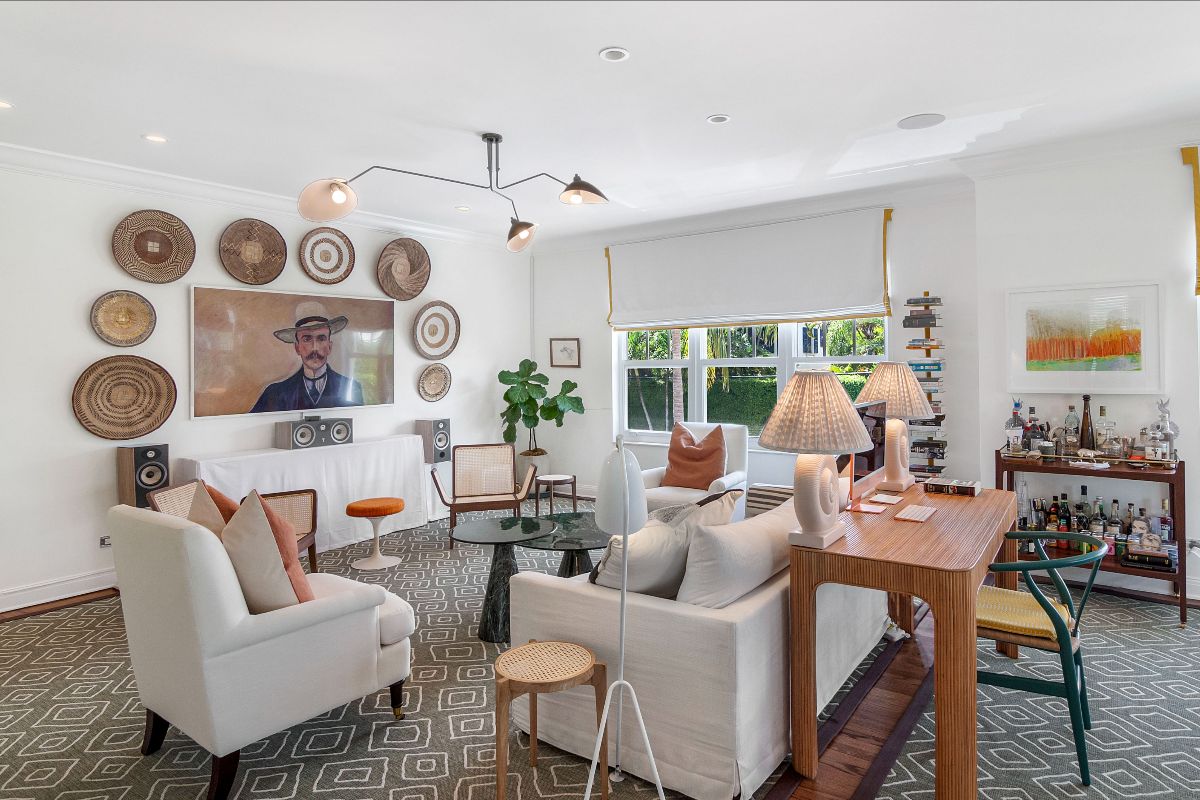 NEW: 311 Cocoanut Row, 201
Offered at $21,000/month
*5 month minimum*
2BR | 2BA  |  Total SF: 1,666Chic and spacious apartment available for rent on desirable Cocoanut Row, just two blocks from the world-renowned shopping and eateries of iconic Worth Avenue.  Entirely renovated with brand new furnishings. Designed by the Oliver Street Interior Design firm, this sun-filled second floor unit offers two large bedrooms each with a newly updated bathroom and large walk-in closet. Unique to the condo lifestyle, there is a private 300 sqft outdoor space with barbecue seating area.
Additionally, this four-unit building with a newly renovated exterior offers an off-street, personal parking space with the apartment. Enjoy all the in-season fun Palm Beach has to offer.
Represented by Crista Ryan: 561.313.1327

Available Soon:
269 Jamaica Lane
Offered at $7,000,000 
3BR | 3.1BA
Total SF: 2,628
Lot Size: 100′ x 114′
Room to add garage
Represented by Crista Ryan: 561.313.1327
---

222 Miraflores Drive
$40,000/mo. for 6 months
$50,000/mo. for under 6 months
4BR | 4BA
Total SF: 3,542
Available Now + Price Change
Perfect family home located at the beginning of the North End. *6 month preferred*
Represented by Crista Ryan: 561.313.1327
311 Cocoanut Row, 201
In Season: $20,000/month
2BR | 2BA
Total SF: 1,666
Price Reduction
Chic and spacious second floor unit, just two blocks from Worth Avenue. Features a 300 SF private outdoor area.  *5 month minimum*
Represented by Crista Ryan: 561.313.1327

223 Atlantic Avenue, 4E
$10,000/month
2BR | 2BA
Total SF: 1,100
Chic, in-town condo. The natural light filled unit offers new floors, baths and California Closets. *Available until 12.31.21*
Represented by Vicky Reynolds: 561.373.3375

1200 S. Flagler Drive, 1106
In Season: $6,500/mo.
Annually: $5,500/mo.
2BR | 2BA
Total SF: 1,247
*5 month preferred*
Wonderful condo that overlooks the intracoastal. Within walking distance to local restaurants, shops, and the Norton Museum.
Represented by Nancy Mendel: 561.315.0617

2600 N. Flagler Drive, 704
$5,500/mo. 
2BR | 2BA
Total SF: 1,133
Beautiful apartment with intracoastal views. *available 11.1.21*
Represented by Kimberly Whetsel: 561.578.2242

4200 N Ocean Dr., 1-605
$5,250/month
3BR | 2BA
Total SF: 1,732
Newly remodeled corner unit with beautiful ocean and intracoastal views. *Available October 2021/November 2021*
Represented by Kimberly Wicknertz: 772.559.8939
---
Click the image for our digital version and stop by our office for a physical copy.
We hope you love it just as much as we do.
We have started working on our new edition for season! If you are looking to sell your property, now is the time. Many potential buyers look to our magazine as a guide for available properties in Palm Beach.
Talk with one of our agents to get your property included!

We're here for you through it all. Please feel free to reach out to any of our associates for your real estate needs.
Sincerely,
Tina Fanjul Associates
Sign up to receive our monthly Market Analysis!

Tina Fanjul Associates
561.659.5113
office@fanjulrealestate.com